Websites
I've been building websites since 2006 using a few methods. These days I mostly work in WordPress, the most popular Content Management System in existence. It's popular partly because it's easy to learn and use, and so clients can make their own website updates, if they want to. WordPress is also easily extended.
Every aspect of your site's design can be customized to your needs or specs. The sites I build are responsive, meaning the designs shrink and grow to fit any screen size. Responsive design takes care of your mobile needs (especially important as of April 21, 2015, which is when Google began favoring websites with mobile capability).
While basic responsiveness is built in to my new sites out of the gate, granular customization, which is often necessary, takes extra time.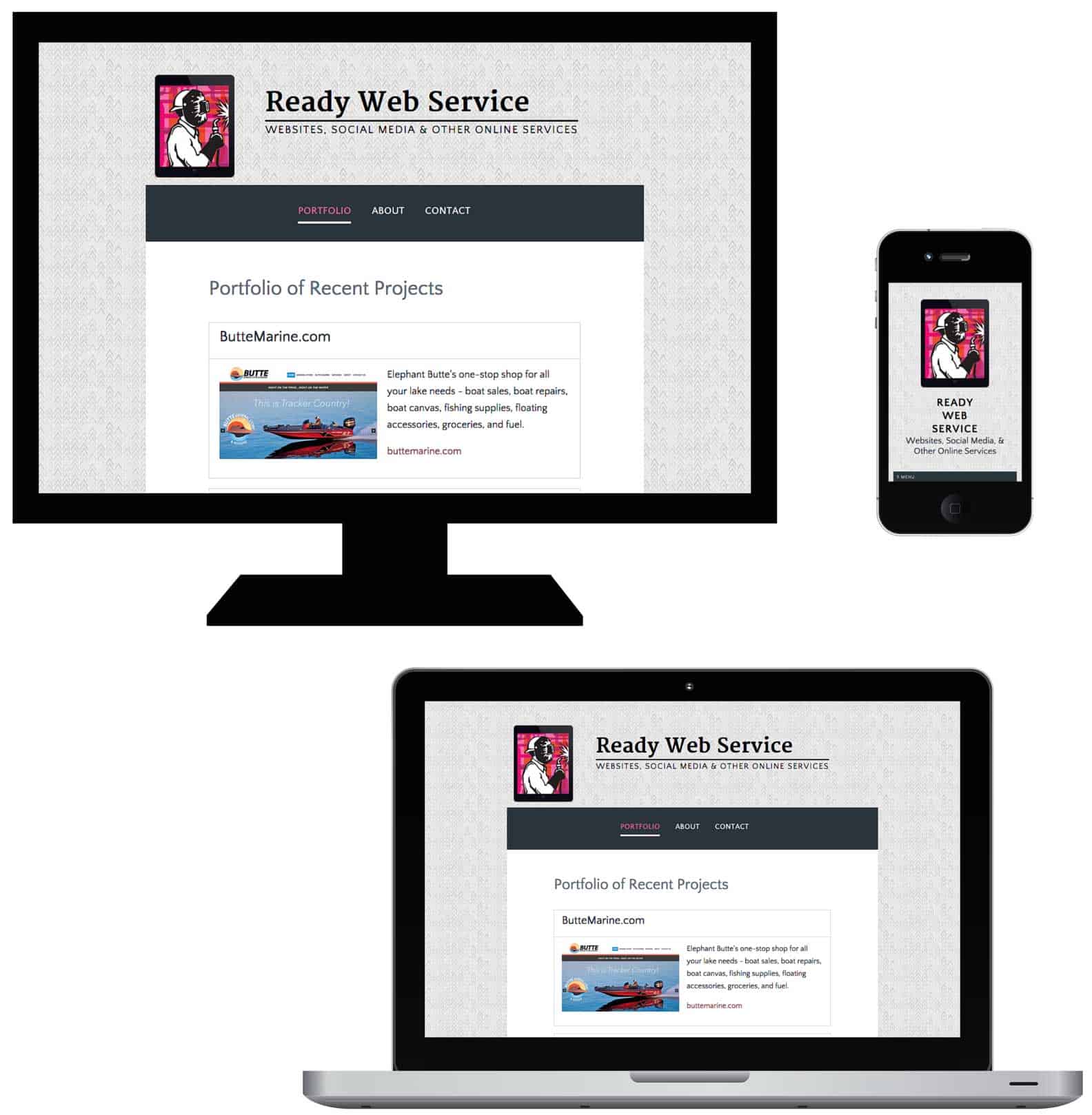 Extras
Online stores, subscriber-only content, surveys and/or complex forms to gather information from visitors, and many other types of functionality can be added to your site. Let me know what you need!
Maintenance & Security
WordPress sites require regular maintenance and security checks. As the various web browsers (Firefox, Chrome, Safari, Internet Explorer) evolve, website platforms, themes and plugins must adapt.
And unfortunately, as hackers invent new ways to break into websites, measures must be taken to block these attempts. So the bad news is – maintenance takes a little time, and time is money. But the good news is, your site will always be up-to-date and viewable on the most popular browsers, including mobile phones.
The websites I build and host are backed up fully each month. WordPress, theme and plugin updates are made in a timely manner. Learn more.
Social Media
I won't (single-handedly anyway) get you a thousand followers on Twitter or Facebook, but I can help set up your Social Media accounts and pages, and connect them to one another, and connect your blog to post automatically on Social.
If you'd like help posting, I can help with that too! Use the form on my Pricing Page to get started.
You can also catch me at our shop most Wednesdays & Fridays between 9am and 5pm.